Looking to buy or sell a home in the Hamptons area? There is a vast array of incredible neighborhoods and gorgeous luxury homes to explore, which means that sometimes the most daunting part is simply knowing where to start and who to contact for help.

Before you get too far in the process, it's essential to connect with a real estate agent who can be a trusted guide. Buying and selling homes is a complicated and sometimes competitive process; while there are plenty of agents who can help you navigate it, not all agents are the same. Especially when the internet age empowers so many buyers to shop alone, a seasoned pro can ensure that your next real estate transaction is as smooth, timely, and expertly negotiated.

When you care about finding value in a competitive marketplace, you'll value a truly experienced agent. Years in the business, number of yearly sales, favored price points and locations, and reputation will ensure you're working with someone who has all of the connections, skills, and expertise to achieve your real estate goal.

To help you understand what an asset the right agent can be, we've compiled some reasons having an expert in your corner can radically impact the home buying and selling process in the Hamptons region and beyond.
Understanding the market
Waiting for favorable market conditions to buy or sell your home isn't always within your control. Often, life's demands and responsibilities—from career changes to economic ones—might mean you have to navigate the market at an inopportune time, even before you feel entirely ready.

This situation can be less stressful when you have an experienced agent by your side who has weathered the market's many ups and downs. They can provide guidance on which choices might make the most sense for you and your family in the short and long term.

It's important to remember that while buying or selling a home is a profoundly personal decision, it's also a major investment in your future. An experienced agent can help point you toward areas and homes that offer the best value in the market; these will likely retain or build their value exponentially in the coming years based on today's trends.
A trusted network
Buying a home requires an entire network of professionals and services. Finding all of them on your own can be time-consuming, stressful, and potentially lead to problems down the road.

An experienced agent will have extensive contacts they can refer you to who provide trusted and valuable services. Those contacts range from attorneys, general contractors, home inspectors, designers and more—all of which can often play a crucial role in the experience of moving to a new home.

Getting these contacts from a trusted, experienced agent can provide you with peace of mind that you'll be well taken care of, and if you're selling a home, that network will also mean you'll likely have the best marketing and staging around. There is also a benefit of other agents knowing yours is great to work with, thus helping you get a quality offer faster.
Finding the right community
Naturally, one of the most critical parts of any move is figuring out where you want your new home to be. There are countless considerations at play. You might want to be situated near a great school, have a walkable neighborhood, or be a short drive from the shops you frequent. The location you reside in plays a massive role in your day-to-day experience and lifestyle.

An experienced agent can not only help guide you toward the right area based on those obvious factors, but they often have a deeper level of knowledge thanks to the number of sales they've handled in a given area. Agents tend to maintain relationships with their clients over many years. They get to see the ins and outs of what works for different buyers, what certain families love, or what special locations may develop once someone has lived and worked in a market for twenty plus years.

An experienced Hamptons agent will be able to give you a deeper look at some of the many great communities in the region, including:
◾ Amagansett: A laid-back, quiet Hamptons community rich with local culture and full of natural beauty.
◾ East Hampton: Where historic charm meets modern-day luxury with preserved homes and large manors that bring a sense of early-American opulence.
◾ Wainscott: 1700s farmhouses and rustic appeal give this beachy escape a unique, charming feel.
◾ Sagaponack: One of the most rural Hamptons communities, Sagaponack is full of wide-open spaces and gorgeous beach vistas that give residents a serene lifestyle.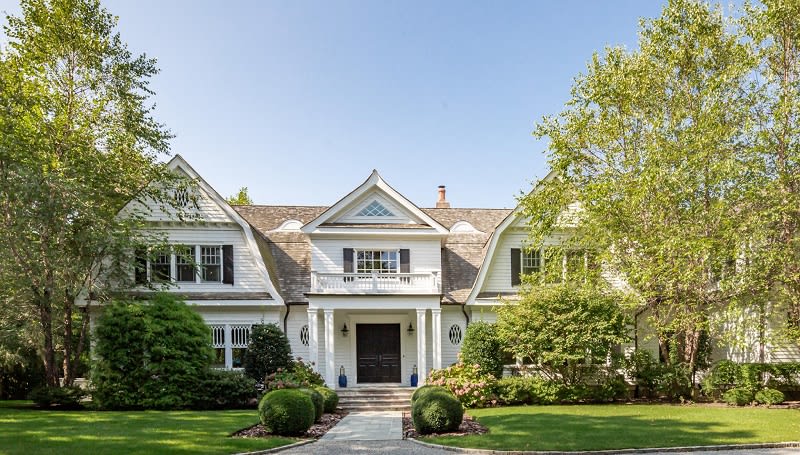 Choosing your dream home
Whether you have a checklist of exactly your must have amenities or simply want to explore every option available, an experienced real estate agent will have the tools to help you figure out precisely what your home needs—and how to find a place with the right mix of essentials.

Buyers often have to make a few compromises throughout the homebuying process, and an experienced agent can help you prioritize what's most important and where you're willing to be flexible. They will also know how to put in the extra mile to help you find a home that matches the lifestyle you're looking for and one that'll make your family feel settled for years to come.

Seasoned agents also tend to have an array of experiences when buying property for building your own home. Buildable land is an increasingly scarce commodity, especially for those looking for plenty of space and privacy, which means having a partner to help you find the perfect spot can make an incredible difference.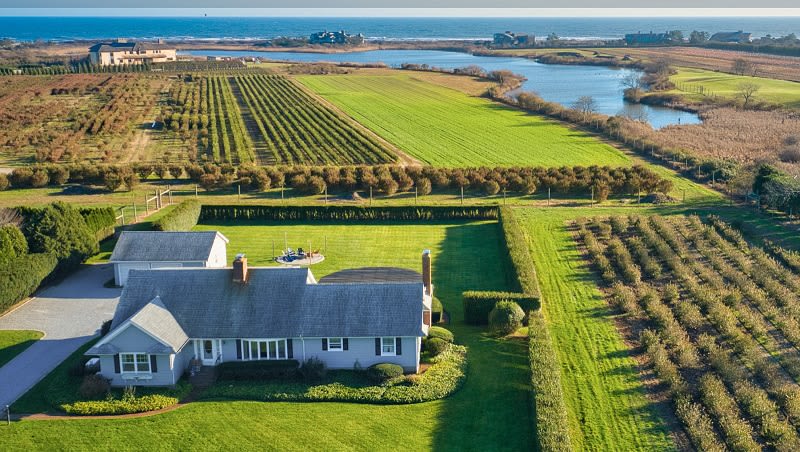 Values and practices
A long, successful career in the real estate industry means that someone has displayed two key things: a commitment to building relationships with their clients and the excellent work ethic to consistently deliver.

Real estate is a contact sport and the best agents build their business by providing their network with excellent service and value time and again. An agent with a stellar reputation is grateful to the customers, clients, and colleagues that generate referral business.
Negotiating the right deal
One of the best things about working with an experienced agent is their deep understanding of the negotiation process. When you find the perfect home, the last thing you want to do is sour your chances with the wrong offer or go too high above your budget.

A seasoned agent will be able to help you understand a home's worth beyond face value and how to work effectively with sellers, buyers, and other agents to make sure your deal goes off without a hitch.

The negotiation process of buying a home is complicated. Buyers and sellers alike often dread the potential of a drawn-out back-and-forth over terms, payment, and the variety of details that can emerge in the process. Much of this can be anticipated and resolved if you work with an agent who has experience with the sidestepping these hurdles.

Dana Trotter is a Hamptons licensed real estate broker with 25+ years of experience in the industry over $1 billion in total dollar volume sold throughout her career. If you're looking for someone with a proven track record in the Hamptons, look no further.

When it's time to buy or sell a luxury Hamptons home, Dana's trusted reputation and experience will give you peace of mind as she helps you navigate Sagaponack real estate, find Sag Harbor homes for sale, or discover East Hampton open houses. To find out how, get in touch with Dana and her team of experts today.