Are you planning to buy or sell Sag Harbor real estate or homes in other Hamptons hamlets in 2021? The pandemic has had a significant effect on most real estate markets around the country and has caused a highly competitive market in luxury vacation markets like the Hamptons. Here are six things you should know before you continue on your buying or selling journey.
1. Luxury Home Sales are Booming
The pandemic has caused a boom in luxury home sales for several reasons. First, many luxury buyers choosing to work from home are moving from large metropolitan areas and settling in either suburbs with lower costs of living or vacation destinations where they can indulge in their favorite hobbies or a resort-like lifestyle. Purchasers of Sag Harbor real estate either did so to acquire a second home where they could live (and work) for part of the year or as their new primary home after selling a house in the city where their office was located. Many of those who bought houses for sale in East Hampton welcomed children home to shelter, also freed from location constraints due to the work-from-home trend. Though the pandemic is easing, most experts believe that COVID-19 fundamentally changed how we live and work and that sales of homes in luxury markets will remain strong. With this boom in luxury home sales comes a wider choice of quality properties such as 67 Lockwood Avenue in Binghampton, NY.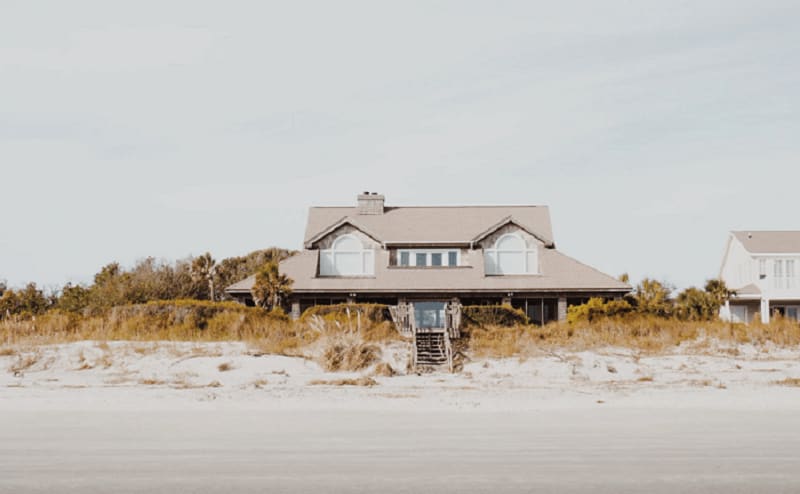 2. Homes with COVID-Friendly Amenities are in Demand
The demand for luxury homes continues to surge, and houses for sale in East Hampton and other nearby neighborhoods remain popular due to their many COVID-friendly amenities. Buyers are looking for Zoom rooms, home gyms, dedicated office space, pools, and gourmet kitchens, all of which became a high priority during the pandemic when most people were confined to their homes. Homes with a lot of outdoor space are also in high demand. Buyers in the luxury market are looking at houses with attached private parks, roof decks, and large back yards with plenty of space for socializing and entertaining.

Homes that feature updates like these are selling faster and for a premium since buyers are interested in instantly upgrading their lifestyles. Customers interested in buying luxury Sag Harbor real estate should be prepared to make quick offers when they find a home they love. In contrast, those considering selling their luxury homes should list them now to take advantage of the competitive market.
3. Luxury Homes Prices are Expected to Continue Climbing
More than half of agents who responded to a recent survey said they expected the price of luxury homes to increase in the next three years. Many of those who are buying houses for sale in East Hampton are at or near retirement age, and the pandemic accelerated their plans to stop working. They are buying luxury homes so they can spend their retirement years in places like the Hamptons that offer world-class restaurants, golf courses, and other amenities that will enhance their lifestyles. This trend is expected to continue, which is one of the reasons why the prices and values of luxury homes will only increase. In the last quarter of 2020, the average selling price in Amagansett/Montauk was a staggering $3.3 million, while houses for sale in East Hampton averaged a high $2.4 million.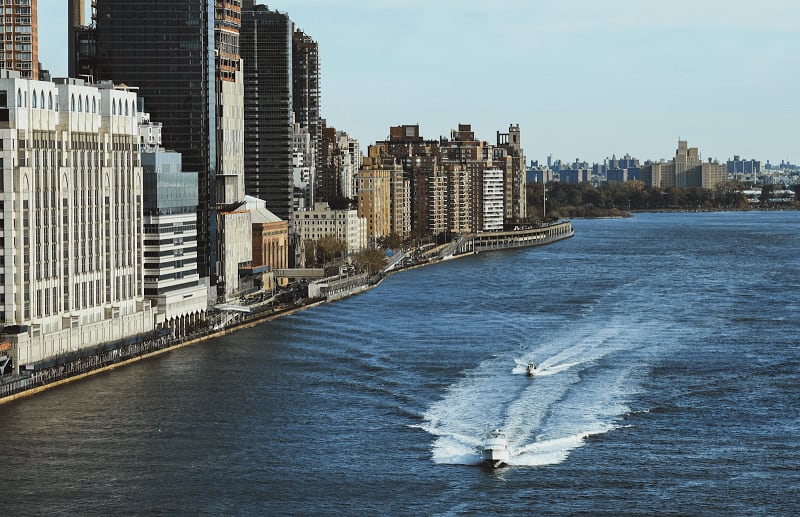 4. Hamptons Real Estate No Longer Trends with New York City
In the past, Hamptons real estate markets such as Sag Harbor, Ocean Road Beach, and the Southampton estates section have tracked identically with the housing market in New York City. The pandemic, however, has changed everything. While sellers in Manhattan struggle to get their asking prices met, those in the Hamptons are seeing unprecedented offers for their luxury homes. The decline in Manhattan real estate is due to the pandemic trend of residents leaving large cities for smaller suburbs and luxury areas and to buyers' reluctance to purchase small apartments they will be required to quarantine in. When workers begin returning to the office either part or full-time in 2021, the markets may start to even out again. Still, real estate experts agree that luxury homes in the Hamptons will continue to outpace their New York City counterparts.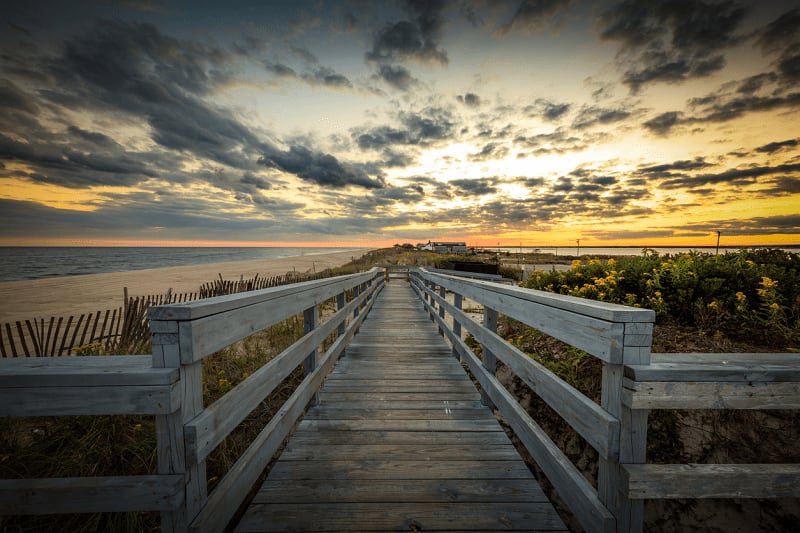 Credit: Parade
5. Rental Prices are Skyrocketing
Those who are desperate to get out of the city but who aren't ready to buy houses for sale in East Hampton seek rentals, which is causing rental rates to soar through the roof. Even winter rentals, which have traditionally gone for a bargain, have skyrocketed. Winter rental prices that were traditionally in the $4,000-$5,000 range increased to $15,000 and even higher in the last quarter of 2020 and first quarter of 2021. Those who are renting in the winter season are signing extended contracts, and some are planning to stay through the spring and even summer months. This has increased rental prices and the traffic seen in Hamptons towns during what has historically been quieter times of the year.
6. Inventory is Low
Prospective buyers looking for Sag Harbor real estate in the $1-$3 million price range may find themselves struggling to find any available homes. Even properties in higher price ranges are selling quickly — offers are often made within days of the property being listed. Though inventory is low in East Hampton, the investment opportunity is clear, and it's worth it for investors to take the time and work with an experienced Hamptons real estate agent to secure a Hamptons property for their portfolios.

The Hamptons' real estate market is experiencing unprecedented growth that is unlikely to abate in the first parts of 2021. If you plan to buy or rent houses for sale in East Hampton, make sure to work with an experienced local real estate agent like Dana Trotter and be prepared to move quickly and pay near asking prices.