As summer turns to fall and foliage takes center stage, the charming neighborhood villages of the Hamptons, already picturesque, become worthy of a postcard. Who doesn't love a crisp walk on the beach wrapped in blankets with hot cider in hand? From wine tastings to children's spooky storytimes, each neighborhood of the Hamptons provides an idyllic backdrop to showcase the many festivals and activities of the autumn season.
A Taste of Fall in Wine Country
With over 60 wineries on the East End of Long Island alone, the Hamptons provides a gorgeous backdrop for many unique fall activities and tastings throughout the season. A celebrated time of year, fall brings warm flavors and crisp scents to town, and the Hamptons' wineries are the premier destinations to experience the "cozy-luxury" of sipping a sauvignon blanc before a rose-colored sunset.
Wölffer Estate
The esteemed Sagaponack vineyard hosts a Harvest Party on the grounds of their sprawling estate every October. With grape-stomping, free-flowing Wölffer wine and hard cider, impeccable catered fall-themed food, and kid-friendly activities, the Harvest Party is a yearly tradition attended by dozens of Sagaponack families and oenophiles.
But don't forget about Sunset Saturdays in October! Wölffer Estate hosts casual evenings on the lawn with live music and Wölffer wines by the glass or bottle. Enjoy your choice of wine paired with ambrosian treats for an enchanting, cozy autumn evening. Sunset Saturdays feature music from local artists, and the event runs from 3:00 to 6:00 pm.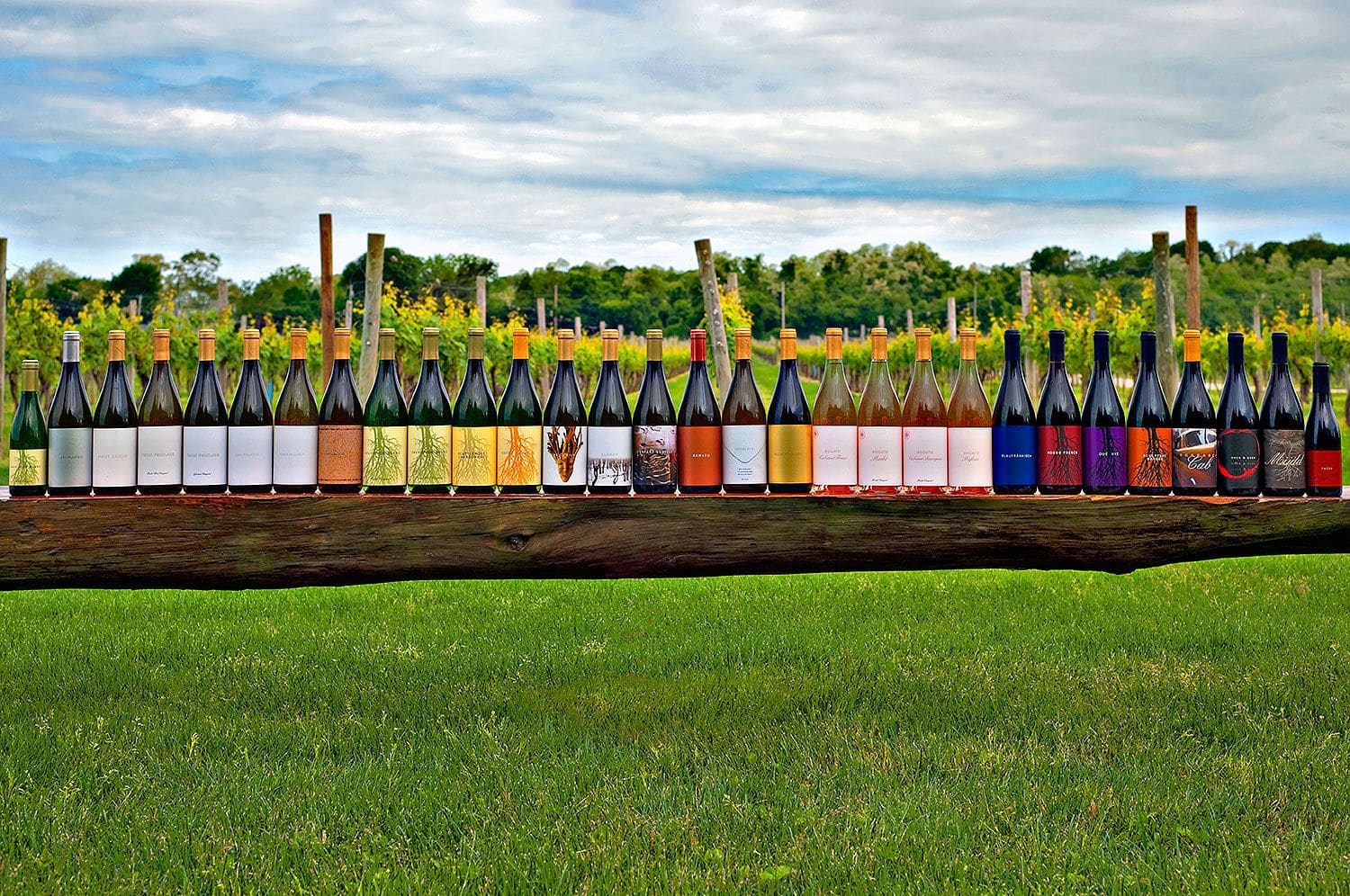 Channing Daughters Winery
Known for its bold flavors, enjoy an autumn tasting at Channing Daughters Winery in Bridgehampton. This small winery produces 14,000 cases per year, and each bottle is carefully filled by hand in small batches. Early fall is the best time of year to visit for a tasting – the wine-making process is on full display with fewer crowds.
Duck Walk Vineyards
There is nothing quite like sipping a glass of unique Blueberry Port on the outdoor patio of Duck Walk Vineyards in Water Mill. The family-owned winery features live music every Saturday and Sunday and is the perfect spot to enjoy a wine tasting on a crisp fall afternoon. Enjoy your choice of exceptional wines – along with a 140-acre scenic backdrop – and make sure to look into the exclusive wine club membership before you leave.
Fall Festivals & Activities
The Hamptons offers some of the best apple orchards, pumpkin patches, and corn mazes on Long Island. Visit these locations to experience the perfect autumn season and bundle up for exciting fall festivals, hayrides, and fall-themed treats!
Hank's Pumpkintown
Hank's Pumpkintown in Water Mill is open seven days a week for ultimate autumn fun. With pumpkin patches to explore and corn mazes to get lost in, Hank's is a great, family-friendly spot to enjoy the fall season. Grab roasted corn, pumpkin pies, and apple cider at the market and enjoy narrated hayrides of the farm's history in the maze park.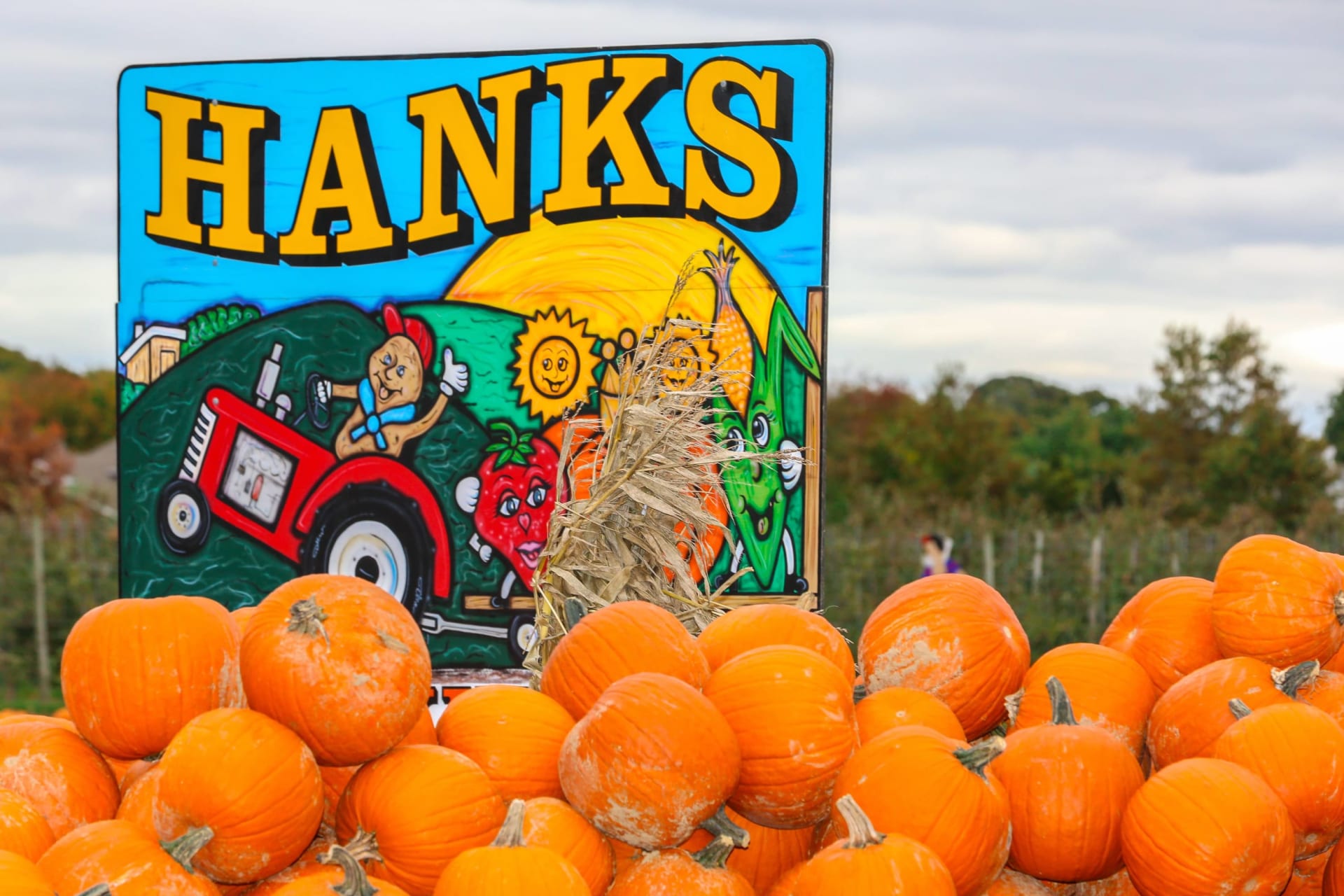 Goodale Farms
The Goodale family has been farming the East End of Long Island since the 1800s. Goodale Farms is committed to providing the best seasonal foods to the community. The farm features high-quality meats, cheeses, milk, and produce as a healthy alternative to mass-market grocery stores. Bring the family for their October Farm Tours to meet the cows and goats and pick your own pumpkins.
Sylvester Manor Educational Farm
Located on Shelter Island, the Sylvester Manor Educational Farm has been home to eleven generations of families since 1651 and sits on the land of the Manhansett people. The farm provides centuries of history about the property and Shelter Island and offers educational activities like summer youth programs, guided tours, and an archaeological study of Sylvester Manor's Afro-Indigenous Burial Ground. The fall season is the perfect time of year to visit, as they offer unique farming options just in time for harvest. Shuck your own garlic and attend the Garlic Shucking party, help plant new bulbs and mulch the property, and attend a pumpkin centerpiece workshop.
The Milk Pail in Water Mill
Pick your own apples and pumpkins at the Milk Pail, Water Mill's top fall orchard destination. The Milk Pail grows over ten different varieties of apples, gourds, and squash, and you can bring the whole family to peruse the trees and fill your buckets with waxy apples for the perfect apple pie. The Milk Pail's Fresh Market is open to shop for homemade goods from their own local produce grown on the farm.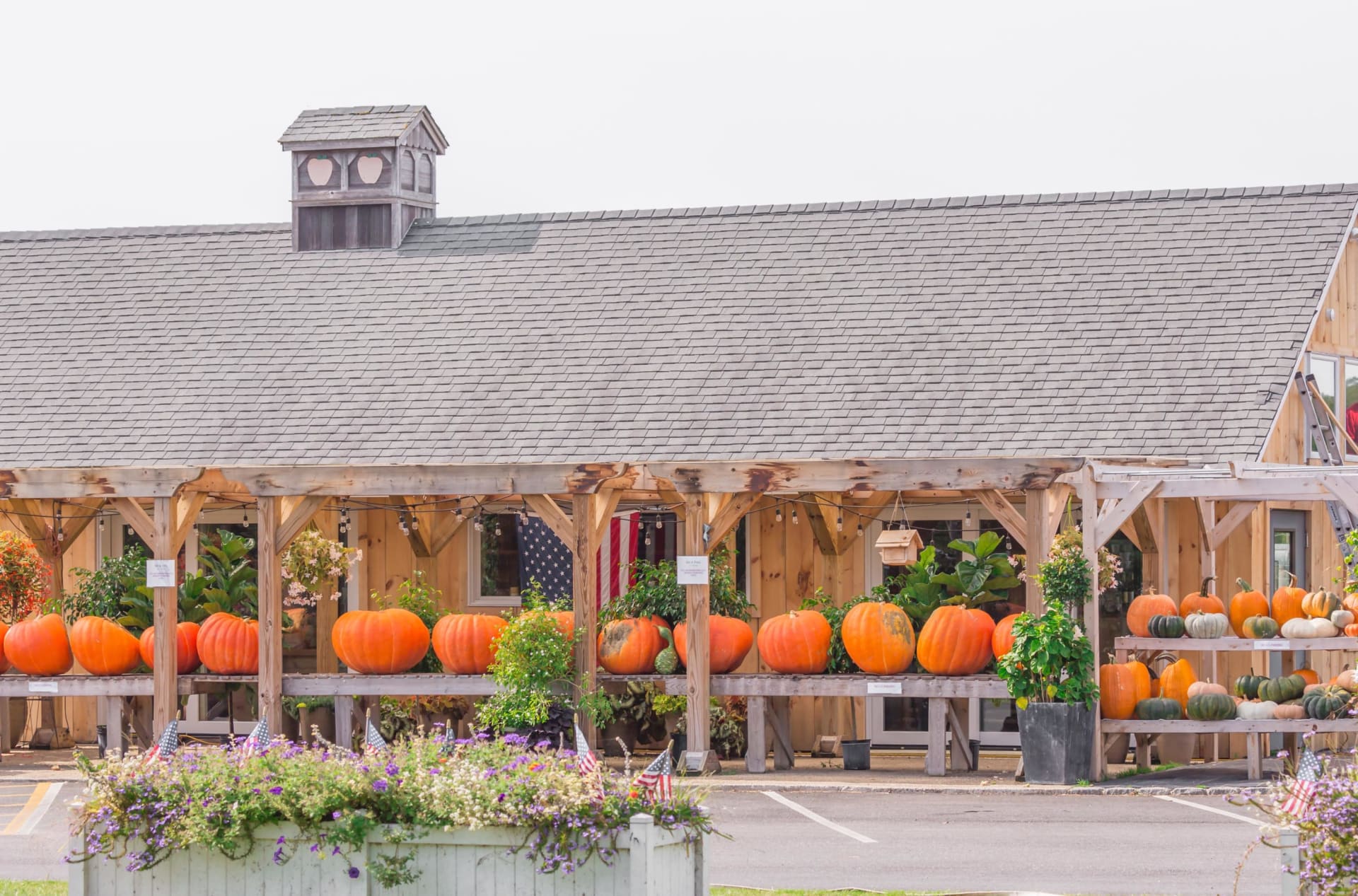 Woodside Orchards
The perfect fall weekend definitely includes a trip to Woodside Orchards. Family-owned and operated since the early '80s, Woodside Orchards is another top destination for apple picking, delicious ciders, and baked goods. Visit their dog-friendly tasting room to try seasonal ciders, and don't leave without grabbing a few of their famous doughnuts!
Montauk Fall Festival
For over 40 years, the Montauk Fall Festival has been a community staple and anticipated event. This family-friendly event features pumpkin carving workshops, a festive menu provided by local food vendors, a cookie decorating contest, Crab Racing, an inflatable obstacle course for kids (and the young at heart), raffle prizes and a Chinese auction, and an all-day farmers' market. The festival runs over two days and features the competitive Clam Chowder Contest on Sunday, and hosts Montauk Brewing and Bridgehampton Breeze Wines throughout the weekend.
Halloween Events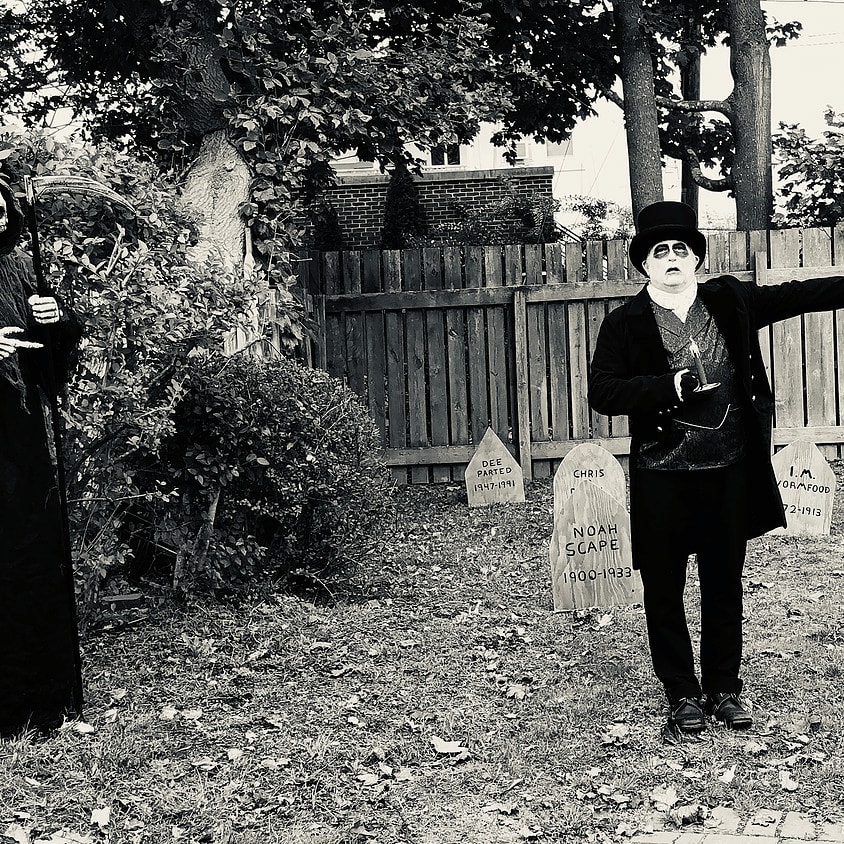 Experience the Paranormal at the Southampton History Museum
Become a paranormal investigator at the Southampton Museum! Join the Long Island Paranormal Investigators on a journey through historic buildings in Southampton to uncover ghosts, poltergeists, and unexplained events. Collect the evidence and learn what it takes to become a paranormal investigator. Don't believe the hype? Check out the evidence collected from Rogers Mansion and Halsey House.
The Southampton Museum's Haunted Village brings ghosts, goblins, and ghouls to the grounds of Rogers Mansion. If you're brave enough, scurry through the haunted course and avoid unspeakable horrors to reach the end and be rewarded with pumpkins and candy. The Haunted Village is open to all ages, so come with a group or come alone – if you dare!
The Clubhouse Hamptons' Halloween Party
With live music, talented DJs, and the best costumes on Long Island, The Clubhouse Hamptons' Halloween Party is a can't miss event for adults. Featuring spooky cocktails and a costume contest, this annual celebration is a local favorite event, with hundreds of guests dancing well beyond the witching hour every year.
East Hampton Library Halloween Trivia Night
Give your mind a workout at the East Hampton Library for Halloween Trivia Night. Play as an individual or register a team of witches and warlocks to compete on the most frightful night of the year. This adult-only event features a prize for the winner and features strictly Halloween-themed trivia questions. Don't forget to bring your kids to any of the library's Halloween Storytimes in the morning or afternoon for spooky stories and crafts!

Little Lucy's Halloween Pet Parade
A Southampton tradition for 20 years, Little Lucy's Halloween Pet Parade is held in Agawam Park and features a parade of pooches in costumes throughout the neighborhood. The event features celebrity judges, raffle prizes, treats for your furry friends and local food vendors, live music, and dozens of dogs! The event benefits the Kent Animal Shelter, Long Island's no-kill haven for abandoned animals.
Gurney's Halloween Hideaway in Montauk
Spend Halloween at the Gurney's Resort in Montauk for their annual Halloween Hideaway. Bring the family for a candle-making workshop in the afternoon and trick-or-treating throughout the resort in the evening. If you've been putting off that tarot card or palm reading you've always wanted, now is your chance to have your fortune told! Card readings take place at the Scarpetta Bar in the evening.
With more than $1 billion in sales and over 25 years of experience, Dana Trotter is the leading real estate agent for stunning homes in the Hamptons. While fall in these unique hamlet villages is an unbridled adventure, contact Dana Trotter today to find your next home and experience the year-round beauty of the Hamptons.