While the Hamptons is, of course, known for glitz, glam, and beauty, it's also wildly popular with equestrians. Not only is horseback riding a demanding activity, it's a great way to spend a appreciate the local beauty.

The Hamptons has horseback riding options for all levels, from beginner to competitive. It also boasts fabulous boarding and training options. Here are the top three reasons why equestrians love the Hamptons.
Accessible Experiences
There are a few excellent stables in and around the Hamptons that offer trail rides for all levels, as well as full-service horse and farm experiences. If you and your family are interested in dipping your toes into the equestrian scenes, these are the places to start.


Big Sky Ranch
is the equestrian component of Nova's Ark Project, the Hamptons' 95-acre sculpture park and art center. The entire ranch is beautiful and serene. Sheep and horses graze near the park's sculptures, which sit on lush green grasses. The ranch is close to beautiful, natural trails and includes an outdoor arena, pen, and tack rooms. This is a lovely spot to board a horse.
Located in Montauk,
Deep Hollow Ranch
is the oldest working ranch in the US and was even heavily featured in the Showtime series
The Affair
. They'll teach you how to saddle up and mount a horse, as well as how to ride in a variety of styles.
The Little Red Barn
is an ideal place for kids and families who love horses, as well as other barnyard animals. Owner Kate Nickels intended to provide a "special place for children to enjoy the Earth's wonderful gift of animals." This reservation-only spot is located on a full farm and offers lessons for kids, as well as a pony camp. Families can also book time during "family fun hours,†during which they can play with the farm's many animals and eat lunch at the shady picnic tables. The Little Red Barn is also a perfect spot for parties!

Impressive Equestrian Centers
The Hamptons is home to several renowned full-service equestrian centers. These are the top places for riders to board, train, and build their skills: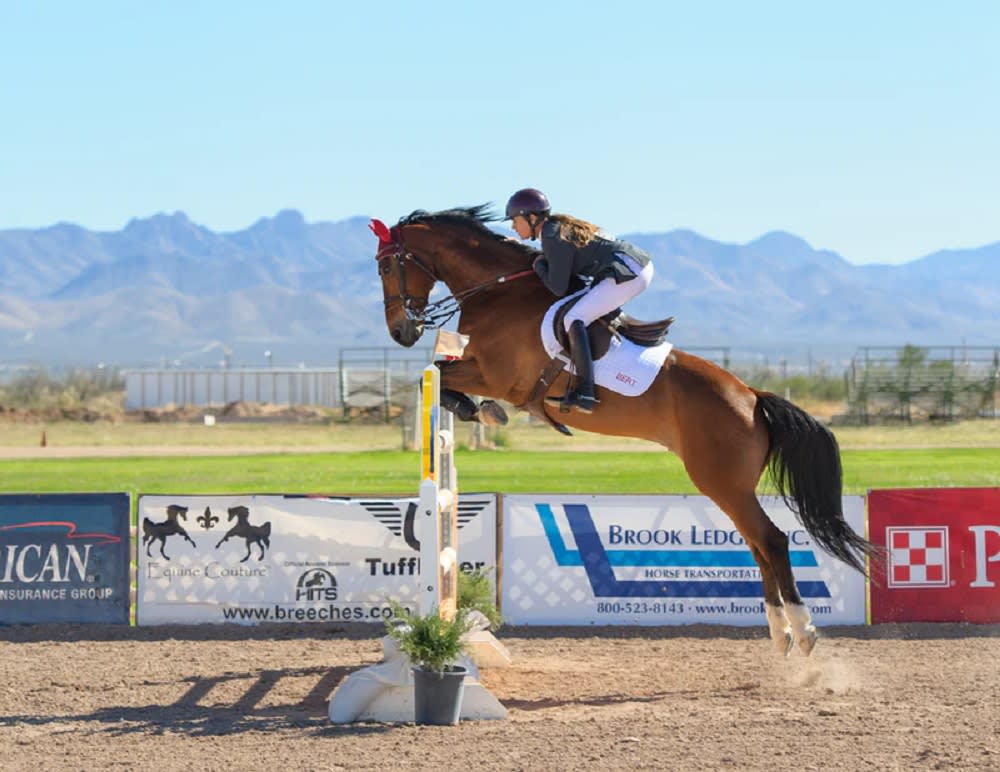 Stony Hill
is one of Hamptons' "oldest and premier equestrian facilities." or generations, this family-owned stable has boarded horses at their first-class facilities, offered lessons and summer programs for people of all ages and abilities, and maintained a scholarship program for local kids and adult riders. More advanced riders also have the option to lease a horse, which allows them to spend dedicated time honing their craft.
Located in Sagaponack,
Wӧlffer
is one of the premier stables for hunters, jumpers, and dressage. Their beautiful, lush facilities encompass nearly 100 acres of nature trails, stalls, an indoor riding ring, and several outdoor ones — one of which is a Grand Prix field. The horses really come first here, and they're catered to by an expert team of specialized vets and other equestrian experts.
Also in Sagaponack is
Topping Riding Club
, one of the oldest riding establishments in the East End. Located on 25 acres, it's just a short walk from the ocean and is renowned for its pony camp. Kids love spending a week with a pony that's unique to them and a staff of counselors ready to instill their riding expertise. Once you start at Topping, you're bound to continue!
The Center for Therapeutic Riding in the Hamptons (CTREE)
South Hampton is home to one of the most unique equestrian initiatives around. This
therapeutic center
is a nonprofit that aims "to provide therapeutic riding lessons and equine-assisted activities to children, young adults, and veterans with cognitive, physical or emotional disabilities."
The benefits of therapeutic riding range from physical to emotional, and the CTREE approach involves parents, caregivers, educators and therapists. It's truly a holistic approach to riding.
World-Renowned Competitions
The Hamptons is known for show-stopping events, but none are quite as elaborate as the Classic Horseshow.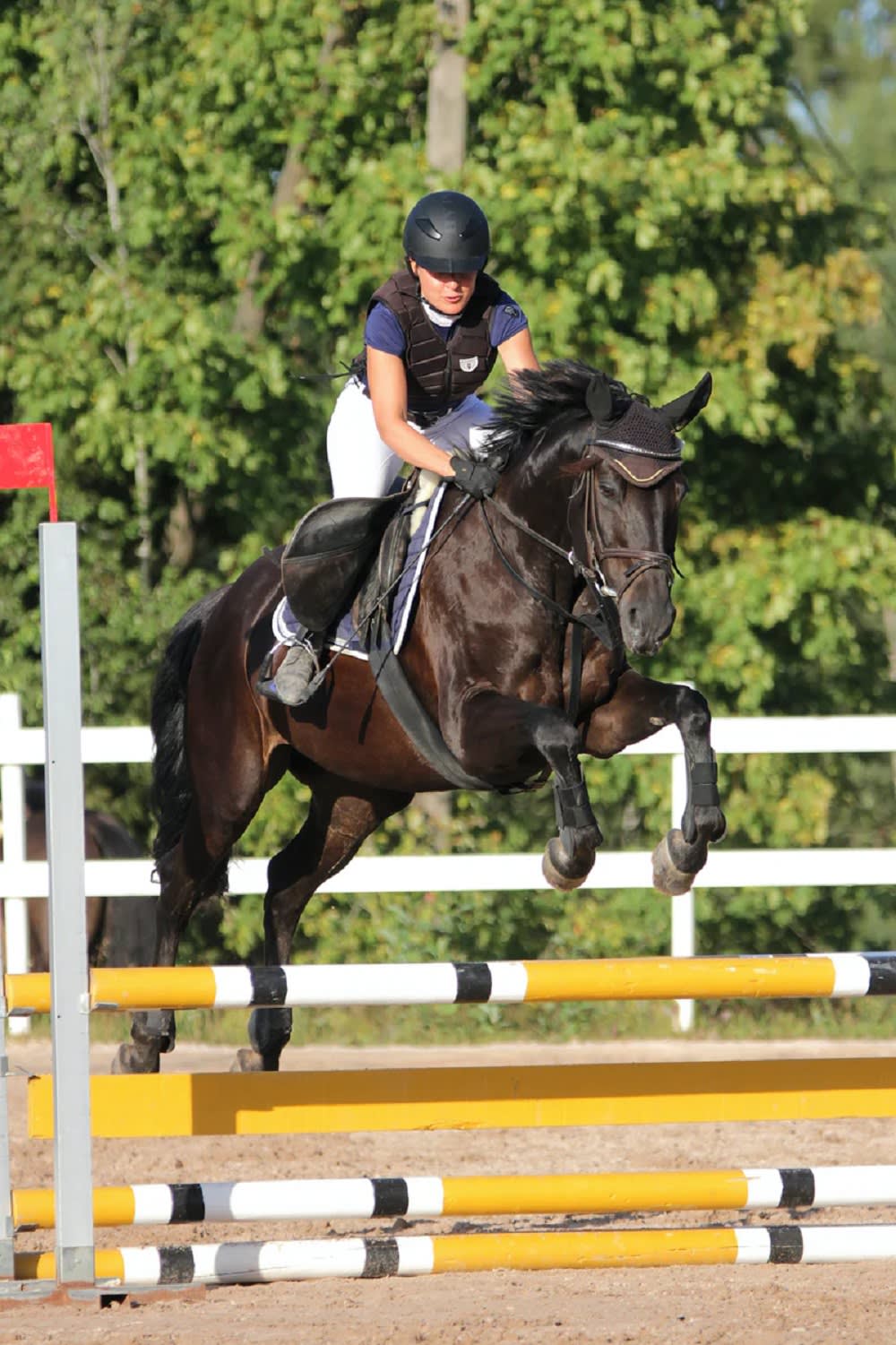 The Hampton Classic Horse Show
One major reason why equestrians love the Hamptons and work so hard to hone their skills is The Hampton Classic Horse Show. This Grand Prix event occurs annually at the end of August (August 29 – September 5 this year) and attracts the elite, international equestrians as well as local competitors. It's one of the grandest social events of the season and signals the end of summer.


The show originated in the early 20th century as the South Hampton Horse Show but suffered during the Great Depression. It was revived in 1952 and has since garnered significant popularity. Riders can apply for acceptance into the show and compete in a variety of events. Children dress to the nines and show their ponies, experienced riders compete in several Hunter/Jumper events, and the final riders finish the show with a competition for top-notch prizes.


While this is an undoubtedly high-stakes competition for the participants, spectators are welcome to enjoy the luxury of it all. People wear their finest garb, sip delicious champagne and enjoy watching some of the most beautiful and well-cared-for animals around. There's a wide variety of boutiques and food trucks where you can outfit yourself and enjoy a cool treat in the hot summer sun. There's also a souvenir shop, where you'll find Hampton Classic Posters as well as T-shirts and other trademarked clothing. Fellow equestrians enjoy checking out new accessories at the DuBarry tent. And everyone enjoys treats like fresh pressed lemonade, dosas, and acai bowls!
Are you interested in exploring the Hamptons homes for sale? Contact
Dana Trotter
today! Her local expertise will be a fantastic asset to your hunt for the perfect home.