The Hamptons comprises several villages and hamlets, each with its own lure and local happenings. It is easy to find fun, social events to partake in, given the array of tight-knit communities in the Hamptons. Add these beloved events to your calendar today!
East Quogue Fire Department Seafood & Beer Festival
The East Quogue Fire Department celebrates 100 years of volunteer service with the long-awaited East Quogue Fire Department Seafood & Beer Festival on Saturday, September 25. The celebration returns after taking last year off due to COVID, so you won't want to miss out! Show your community pride by heading to this 21 and over-only event.

There will be all kinds of delicious fares, including clams, oysters, shrimp, steamed clams, mussels, and land lover foods, too! Beer, wine, and sangria will be flowing while live music by Long Island's Mean Machine entertains guests. The event will also feature raffles, games of chance, prizes, and festival games to keep you entertained while you rejoice in East Quogue Fire Department's vital community service.
Mighty Man Montauk Triathlon

Credit: Montauk Chamber of Commerce
Join Montauk residents at Montauk Brewing Company on October 3rd for the annual Mighty Man Montauk Triathlon. Montauk is one of the birthplaces of the triathlon, and this year's event is the perfect place for athletes to challenge themselves. This festival of races boasts a 750-meter swim, a 17-kilometer bike ride, and a 5-kilometer run. The swim is an out-and-back race in the freshwater Fort Pond. Take note that the chilling water temperature calls for wetsuits, though they are not mandatory.

The bike portion is one loop that includes the region's favorite challenging climb up to the Montauk Lighthouse. Road bikes, time trials, hybrids, or mountain bikes are permitted. The run is an exciting trail of both rolling and flat planes, appeasing various cyclists. Whether you're looking to showcase your athletic ability, watch talented athletes compete, or you aspire to become stronger and more disciplined, this triathlon is a must-save on your calendar of events.
Hamptons International Film Festival
HamptonsFilm was founded in 1992 to celebrate the art of film by introducing a varied selection of international films and filmmakers to Hamptons locals. This non-profit organization boasts year-round screenings of global narratives and documentaries, a Screenwriters Lab, and extensive educational programs that expand viewers' worldview while providing invaluable exposure for filmmakers. HamptonsFilm holds the Hamptons International Film Festival every October, and 2021 marks the festival's 12th year running.

From October 7th to 12th, there will be an array of film screenings. The opening night film is the world premiere of Matthew Heineman's The First Wave, followed by Eva Husson's Mothering Sunday on the second day. Details about screening venues and films about world cinema, compassion, justice, and animal rights will be announced in the coming weeks.
2021 Stroll to the Sea Dog Walk
Credit: Animal Rescue Fund of the Hamptons
Animal Rescue Fund of the Hamptons (ARF) rescues cats and dogs, provides quality care, and offers sanctuary until these lovable, furry creatures find their forever homes. Help support ARF's crucial work by attending the 2021 Stroll to the Sea Dog Walk on Saturday, October 9, from 9 am to 12 pm.

Leash up your canine companions and join ARF for a scenic two-mile walk to the ocean and back. The event will feature tasty eats, fun contests, prizes, live music, a photo booth, and much more. All proceeds benefit the continued protection and nurturing of kitties and puppies in need.
45th Annual Riverhead Country Fair
Stop by Downtown Riverhead on Sunday, October 10th, for the 45th Annual Riverhead Country Fair. This family-friendly event will feature live entertainment and local craft libations served throughout the day. In addition to tasty drinks and live performances, the fair will feature craft vendors, delicious fares, carnival rides, and midway games for children. Learn about Riverhead's rich history through various agricultural, homemaking, and needlecraft exhibitions and competitions. Grab your kids and head for the fair to enjoy a fun-filled day of art, eats, and recreation.
MAD Ball 2021
Head to the Museum of Arts and Design to celebrate its 65th anniversary at the MAD Ball 2021 on Thursday, October 21st. The event is hosted by Machine Dazzle and will feature live musical performances, activities with Artist Studios residents, gallery access, an online auction, and more. Join Tim Rogers and William Sofield for their discussion in The Theatre at 5 pm. Then stop by the Luminaries Lounge between 6 and 8 pm to enjoy cocktails, DJ Timo Weiland's beats, Artist Studios residents activities, and live music.

Dinner takes place at Robert Restaurant at 7:30 pm, where the celebration continues. The event is a must for any Hamptons resident who values art and what it brings to the community. Purchase a ticket today to honor the museum's architect and interior designer, William Sofield, welcome Nanette L. Laitman and director Tim Rodgers, and view artwork by dozens of artists and designers.
Wag-O-Ween Spooktacular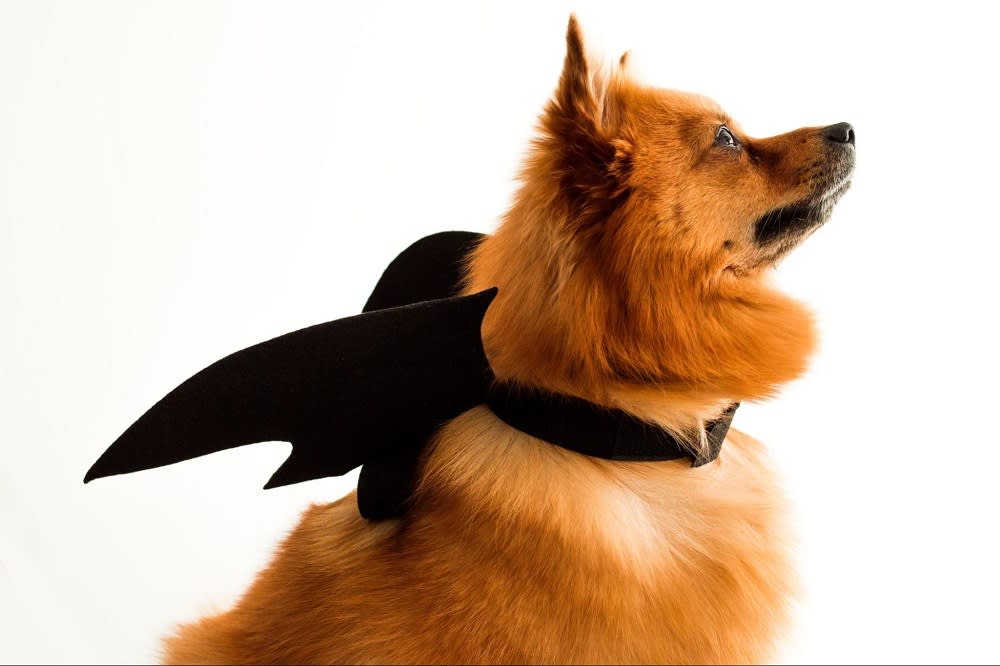 Support the Southampton Animal Shelter Foundation by heading to the 3rd Annual Wag-O-Ween Spooktacular on Sunday, October 24th, from 11 am to 3 pm. This family and dog-friendly event will offer an array of activities and contests your pups and kids will love. Dress up Fido in an adorable outfit, and submit them as a Doggie Costume Contest & Parade participant where they'll walk amongst other dressed-up dogs. Fido won't be the only one getting dolled up, as there's a Kiddie Costume Contest & Parade for your little ones to partake.

Each contest requires a $5 donation per child or dog. You'll definitely want to snap a few pictures at the "Howloween" Photo Booth before checking out the rest of the festivities. Additional activities include a chance auction, bake sale, games and prizes, and face painting. Don't fret if you forgot your dog's costume at home; there will be plenty of Halloween dog costumes and toys for sale on-site!
2021 East Hampton Santa Parade
Get into the holiday spirit with the annual East Hampton Santa Parade on Saturday, December 4th. This special event is a celebratory gathering of adults and children of all ages enjoying all that symbolizes Christmas. Parade participants are designated on a first-come, first-served basis. Once all registered floats arrive, the parade order will be given, and the march starts with the musical stylings of the East Hampton High School Jazz Band. Your little ones will smile with glee as they see Santa Claus live and in person. Whether you're an adult with a love for Christmas or a child excited to meet Mr. Claus himself, this community event is not to be missed!

Are you ready to start a new life in the Hamptons, where every day feels like a vacation? Contact realtor Dana Trotter to assist in your search for Sag Harbor real estate or luxury homes in the surrounding Hamptons communities. Dana is one of the area's top agents whose 20 years of experience will ensure you find the Hamptons home of your deepest aspirations.