The Hamptons is known for exclusivity, affluent country clubs, and popular hangouts. Aside from all the glitz and glamour, you'll find stunning beaches and lush state parks. In addition to the natural beauty you'll find, there is a strong sense of culture maintained through various museums and galleries. So grab your towel and sunblock, open your mind to local art, and enjoy the multitude of summer activities the Hamptons has to offer.
Climb the Montauk Lighthouse
The historic Montauk Point Lighthouse is the oldest in New York State. Erected in 1796, this lighthouse is still used today as a navigation aid. The lighthouse is located at the tip of eastern Long Island, granting visitors breathtaking 360-degree views of Block Island Sound, the Atlantic Ocean, and beyond. Located in the 1860 Keepers' house, the Montauk Lighthouse Museum features an assortment of historical documents and photographs worthy of exploration. The Museum Parlor, Gilmartin Galleries, Communications Room, and more, every aspect of the museum gives you a glimpse into the lighthouse's intricate history. Be ready to get a little history lesson, view the Atlantic in a new way, and take home a souvenir from the Montauk Lighthouse gift shop.
Spend the day at Montauk Point State Park
Head to Montauk Point State Park for a fun-filled day of outdoor recreation. The shoreline is ideal for fishing, stand-up paddleboarding, surfing, and windsurfing. Anglers are not the only welcome sportsmen, as hunters ply their trade with hunt deer, small game, and waterfowl during the appropriate seasons. In addition to aquatic and hunting opportunities, there are playgrounds for your little ones to climb and equestrian trails for you and your steed to roam.

Nature trails are fit for hiking and cross-country ski, with opportunities to view seals sunbathing on the offshore rocks. If you're thinking of bringing your furry friends, a maximum of two on-leash pets is allowed in day-use areas. Once you've worked up an appetite between all the surfing, striped bass fishing, and hunting, you can take a moment to relax while relishing beautiful views from the neighboring Montauk Lighthouse. Regardless of the path you choose to take, you're bound to have an enjoyable day trip at Montauk Point State Park.
Visit the LongHouse Reserve
Discover the plethora of artistic offerings of LongHouse Reserve, featuring gardens, art collections, sculptures, and programs that showcase world culture and aid in cultivating a rich, creative life. This 16-acre reserve and sculpture garden is located in East Hampton and features pieces from Buckminster Fuller, Yoko Ono, and Willen de Kooning, among others.

There are several must-visit features at the reserve. Peter's Pond is a stunning and tranquil midpoint to the property's main building, featuring water lilies, lotus plants, and the majestic bullfrogs, turtles, and wildlife who call the pond home. The Red Garden is a beautiful natural landscape designed by reserve founder Jack Lenon Larsen. Yoko Ono's "Play It By Trust " is a chess set made of only white pieces, perplexing those who gaze upon it.

Given the comprehensive view of art and gardens, the reserve offers visitors a new and intriguing understanding of art and the connection between plants and people. Open your mind to the natural and art exhibits of LongHouse Reserve.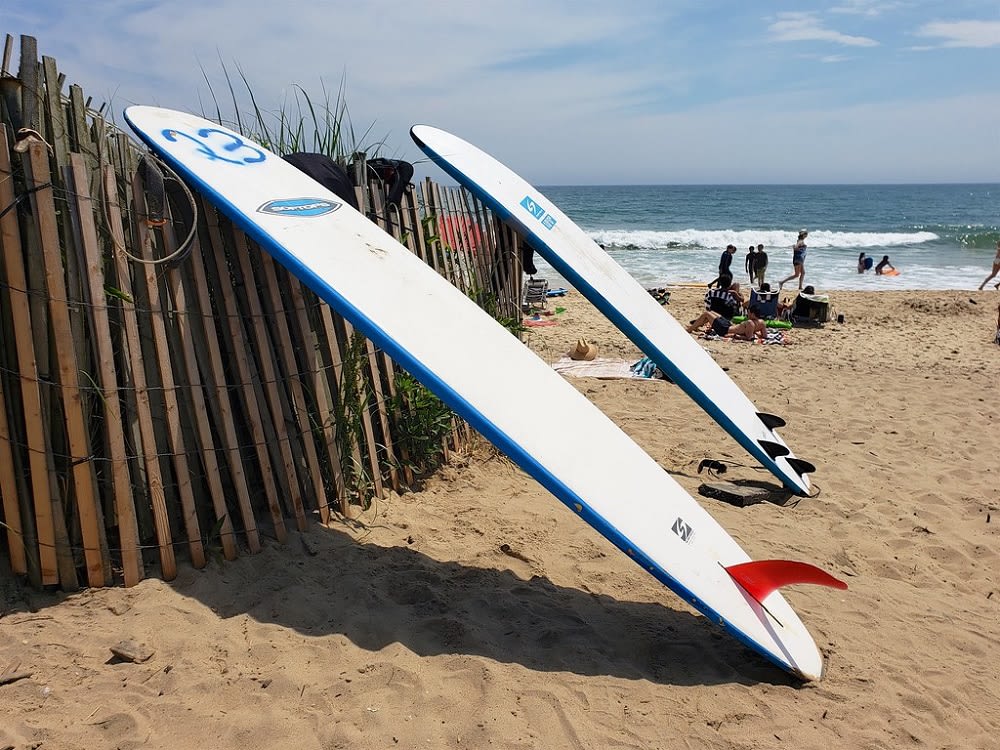 Surfboards at Ditch Plains Beach, By Joe Shlabotnik
Catch some waves at Ditch Plains Beach
Ditch Plains Beach is revered for its righteous, steady waves ideal for surfing. Novices and enthusiasts are welcome, as lifeguards are on duty throughout the summer. There are plenty of surfboard rentals in town, so don't worry if you don't have your own yet. The reef is rocky, so be vigilant while you ride the tides. If you're not into surfing, bodyboarding and suntanning are welcome activities. Once you've achieved the perfect tan and conquered the waves, try Ditch Witch food truck, a local institution that serves up tasty poke bowls, burritos, wraps, and salads.
Relish a luxury beach bonfire and dinner
Take your beach trip to the next level. Hampton Beach Service provides clients with the ultimate Montauk beach-going experience. This company offers beach chairs, umbrellas, cabanas, and more to a starlit lavish beach bonfire in the sand. Their luxury bonfire picnic service features full-size dinner tables and seating, tablecloths, candlelight, LED mason jar lights, a cooler with ice and waters, a portable Bluetooth speaker, and customized decor per the client's needs. In addition, a second seating area is created around the bonfire.

The package includes a complimentary $40 per person food credit for any local restaurant. Just place your dinner order with Hampton Beach Service beforehand, and it will be picked up and delivered to you on the beach at your leisure. Dinner also comes with three free bottles of either rose or prosecco, along with enough s'mores for your whole party.

The base service accommodates two, with prices increasing with every guest added, accommodating up to 20 guests. The typical location is Montauk Beach, but you can have your exclusive bonfire picnic at Indian Wells Beach or Wainscott Beach for an additional cost. So make a reservation for you and your closest friends to dine, recline, and enjoy a luxury full-service seaside dinner and bonfire with Hampton Beach Service.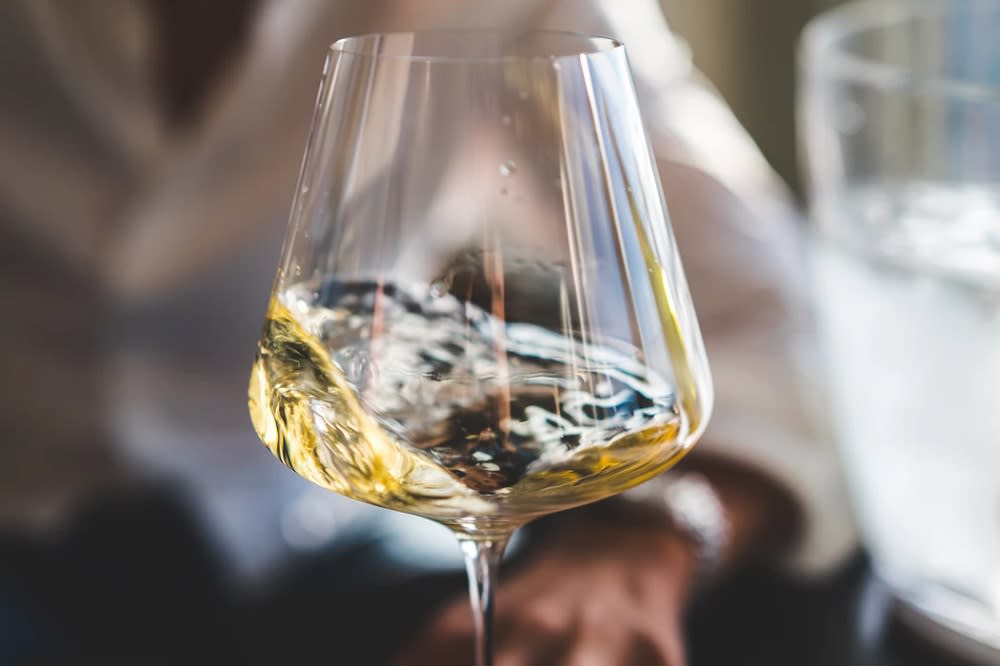 Take a Long Island wine tour from New York
Family in New York offers more than 35 private NYC tours, including sightseeing tours of Brooklyn, Bronx, and Queens, NY layover tours, food tours, night tours, and day trips to regional destinations. Every tour operates on your time and at your pace, making it as easygoing or action-packed as your heart desires. On the morning of your New York tour, you will be met at your hotel or residence and escorted to the Manhattan location of your choice at the end.

The Hamptons and Long Island Wineries tour is an excellent way for wine enthusiasts to check out the exceptional wineries of the region. You'll spend the morning visiting Southampton and Sag Harbor. While in the Hamptons, you'll visit Meadow Lane, AKA "Billionaire's Lane," Gin Lane, The Village of Southampton's many shops and cafes, Cooper's Beach, Sag Harbor's whaling harbor and seaport village, and Shinnecock Hills Golf Club, if any of the guests are golfers.

After lunch in Sag Harbor, you'll hop on a ferry to the picturesque Shelter Island. Once you've crossed Shelter Island, you board another ferry to the North Fork of Long Island - the third-largest wine-making region in North America and home to 29 wineries. You won't get the chance to visit each establishment, but you'll indeed get plenty of time for tastings. Note that each tour can accommodate up to six guests and that cost of wine tasting is not included in the tour price. Cleanse your palate and prepare to taste decadent wines once the tannins have mellowed.
Embark on a journey with Sag Harbor Charters
Board the 36-foot wooden lobster yacht, Marlinspike, complete with a swim ladder, plenty of shade, and a full kitchen and bathroom. Sag Harbor Charters provides guests with the option to customize their voyage or enjoy one of the Captain's tours. Captain Hagen is a longtime Sag Harbor inhabitant with over 50 years of experience exploring the local waters. He's more than happy to impart his knowledge, whether it's taking you to immaculate beaches or pointing out local celebrity homes.

Unwind with friends during a Sunset Cruise, discover hidden coves and beaches on the Hidden Gems tour, or take the Light Fishing tour and see if you can capture a fish for dinner! Whether you wish to uptake some light fishing, tubing, swimming, sightseeing, or simply want to revel in the water's tranquility, Sag Harbor Charters will make it happen.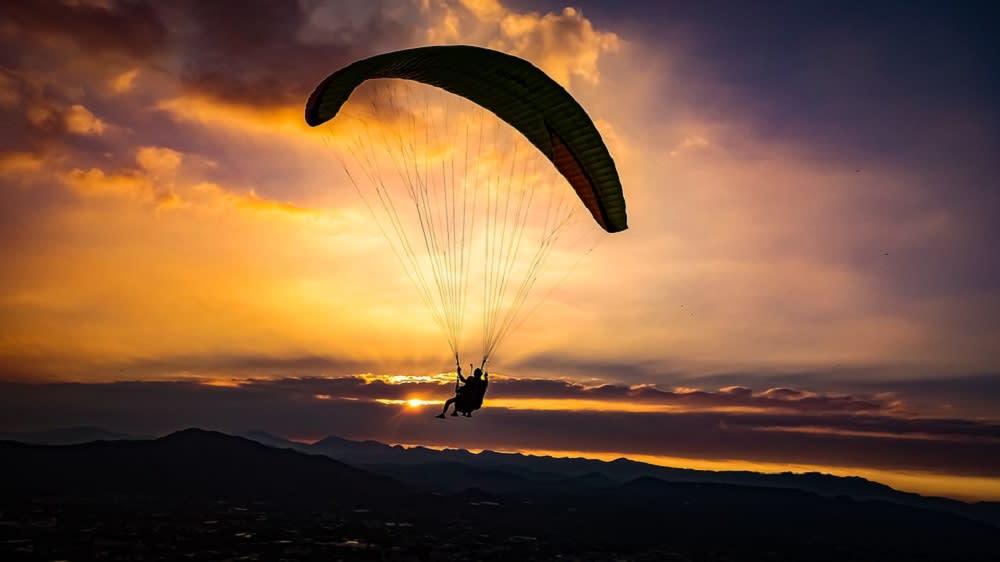 Soar sky-high with Montauk Parasail
Montauk Parasail is located on the easternmost tip of Long Island at the Star Island Yacht Club. This popular summertime pastime allows you to enjoy beautiful views of the restaurants, hotels, water sports, and whales from a new perspective. Take a private charter at sunrise or sunset, or get your adrenaline pumping with a high-ride soaring over serene Montauk waters.

Parasailing is open to people as young as four years old, making it an excellent family venture. The entire journey takes about 1.5 hours. You can choose to stay dry or take a dip in the water on your trip - the choice is yours. Opt for the digital photo service to have a tangible way to remember your thrilling experience. So pack a lunch, grab your kids, and delight in a private parasailing adventure!


Are you looking to make a move to the Hamptons or wish to find a summer Sag Harbor home? Let Hamptons real estate broker Dana Trotter aid you in your Hamptons real estate search. Dana grew up in Amagansett and has worked with Sotheby's International Realty for over 25 years.


*Montauk Point Lighthouse, in Long Island, New York, Header image credit: Meinzahn