​​If you are considering spending the holidays in the Hamptons, there are many delicious options to enjoy a special Thanksgiving or Christmas meal. For many residents, enjoying a meal at home surrounded by family is the ideal way to celebrate. We have compiled a list of some of our favorite options for dining at home this holiday season and markets for the best seasonal provisions.
Dine At Home Thanksgiving Options
If preparing a home-cooked meal is not in the cards this year, our list of delightful, local, take-home options raise the bar.
LuLu's
Sag Harbor
The flavors of Thanksgiving come alive at LuLu's in Sag Harbor where Chef Philippe Corbet has curated a Thanksgiving menu that makes for a decadent feast.
Whether you are celebrating the holidays alone or hosting a crowd; Lulu has something for everyone on their extensive list of dishes. Traditional roast turkey and stuffing pair with large party offerings such as the lobster tail, whole snapper (yes please!), rack of lamb. Lulu's offers dine-in or takeout packages on Thanksgiving.
Almond Restaurant
One of the top spots in the Hamptons for locals and tourists alike, Almond in Bridgehampton offers a special Thanksgiving To-Go menu. If you're looking forward to savory stuffing or lobster pumpkin bisque then don't miss it!
You can order from their wide variety on site as well if needed- they make it easy with plenty of delicious options like "no muss no fuss" Thanksgiving favorites that will leave your guests hankering for seconds.

Nick and Toni's
The Tuscan farmhouse atmosphere and wood-burning oven make you feel like you have stepped into the Mediterranean. Inspired by their local bounty, Nick & Toni's delivers meals inspired by seasonal ingredients with a twist on traditional Thanksgiving dishes for those who know what they are missing!
For more family fun in the following days, take a break from turkey and bring the whole family into the kitchen with their DIY pizza kits for two. Or if a break is what you need, let the kids enjoy putting together their post-thanksgiving pizza kits with fresh ingredients from Nick and Toni's Kitchen.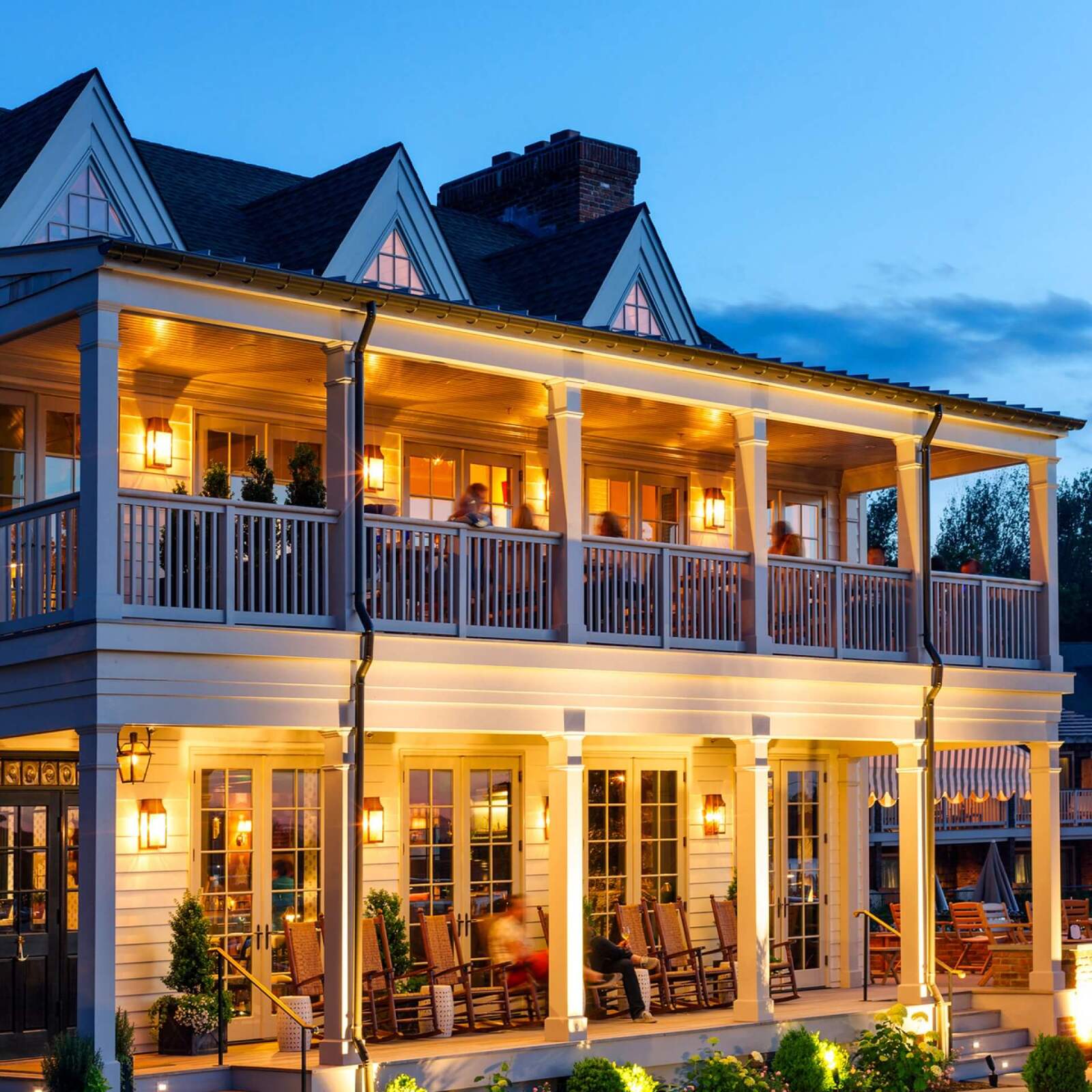 The Restaurant at Baron's Cove
Nestled in an idyllic corner of the waterfront in Sag Harbor a short walk from historic Main street, Baron's Cove restaurant is offering Thanksgiving dinner for dine-in and to go.
They offer fully prepared turkeys to go or if your preference is to enjoy the beauty of Baron's in person, reserve your table for their delicious prix fixe menu available on Thanksgiving, Christmas, and New Year.
Lil' Birdie Sag Harbor
Priding themselves in having some of the best fried chicken in the Hamptons, Lil' Birdie has put together a Thanksgiving meal that rivals home-cooked fare. Head over to their website to pre-order a meal for two or four, complete with gluten-free cornbread stuffing and sweet potato mash with thyme.
The Preston House Hotel
A short drive out of the Hamptons, the Preston House and Hotel helps locals cook up a delicious Thanksgiving dinner without a single dirty dish. Their to-go menu offers full and half sizes of entrees to build the dinner that works best for your family.
Mix and match your favorite entrees or make it even easier with specialty curated-to-go package sizes that feed 4-12 people. Don't forget to grab one of their heavenly pumpkin, blueberry, or apple pies.
Where to Shop for Your Thanksgiving Meal

Milk Pail
If the Milk Pail is not yet in your orbit, consider paying a visit to this local staple. While the farm-fresh stand began only 50 years ago, the Halsey family has been providing fresh produce and fruit to the Hamptons for over 350 years.
Now, the 11th and 12th generations of Halsey's have brought the farm into the 21st century offering fresh farm ingredients that you can order online. They have the best apples around, exceptional cookies and pies, and their fresh produce will lift any meal.
Wainscott Main Wine
Wine- the perfect complement to any holiday meal. Wainscott Main is one of the first sommelier lead wine retailers in the East End which means that their selection of wines is truly one of a kind.
Focusing their selection on growers and small-scale production, the selections available at Wainscott will never disappoint. Step into their store to find the perfect gift for any host.
Loaves and Fishes (The Foodstore)
Although Bridgehampton Inn will be closed on Thanksgiving Day, Loaves and Fishes on Sagaponack Main offers a special Thanksgiving week menu of unparalleled prepared foods, bread, pastries, and desserts to go.
Schiavoni's Market
If you find yourself in need of one last staple for your thanksgiving dinner, Schiavoni's Market in Sag Harbor Village will be open from 7:30 am until 1:00 pm on Thanksgiving day to ensure any last-minute needs are met. Schiavoni's has been serving the area for 77 years and is dedicated to helping people enjoy the holiday season.
They also offer two options for dining at home including an affordable single dinner and a complete meal kit including a whole roasted turkey and 9 sides.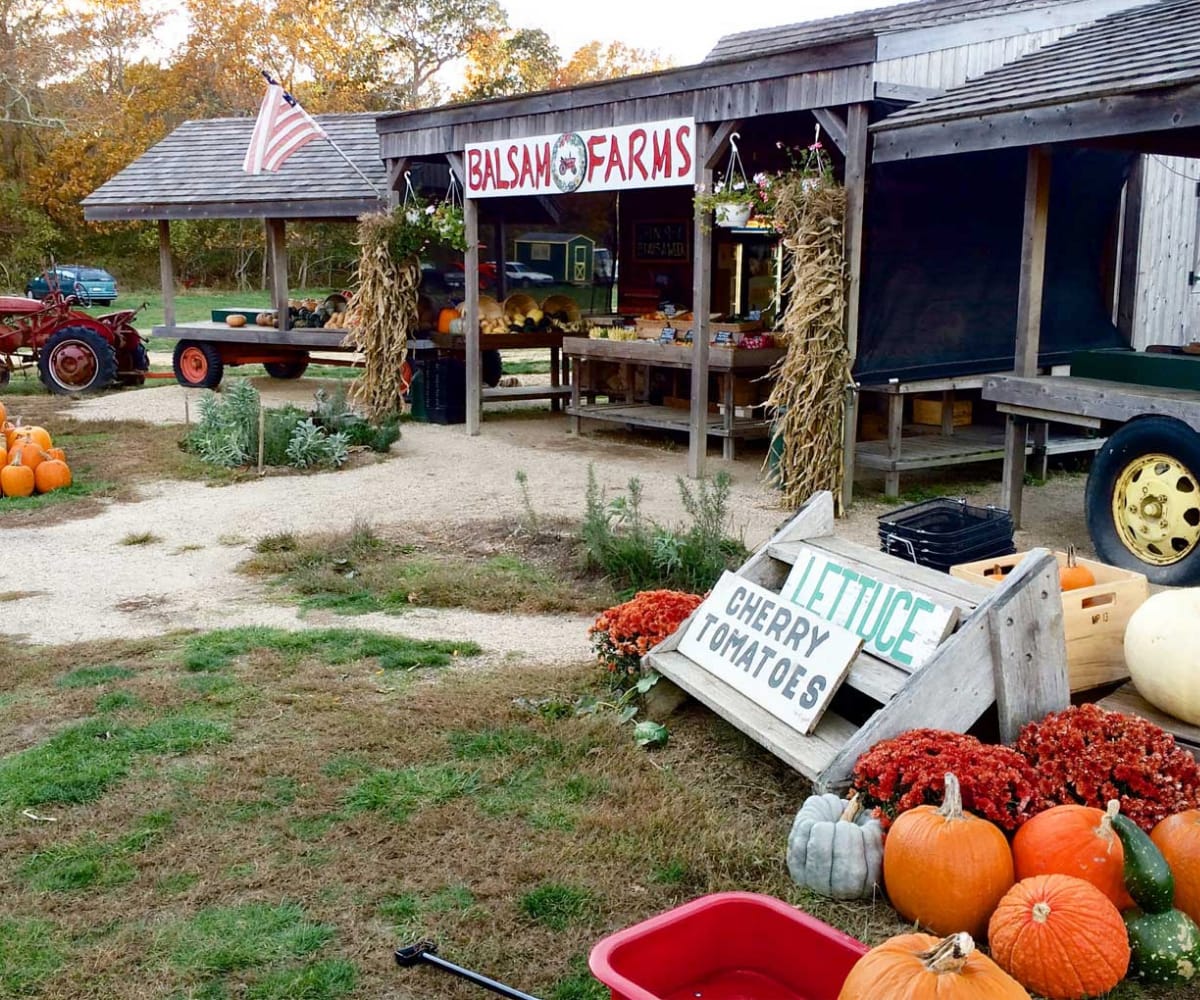 Balsam Farms
It's hard to beat fresh local produce, especially when it comes from Balsam Farms. When searching for Balsam, terms like "my favorite farm stand and "lovely produce" pop up for a reason. Open for full in-person shopping as well as online pickup, Balsam Farms has what you need for your Thanksgiving meal including turkeys still available for order.