Are you preparing your Hamptons home for sale and simply don't know where to start? There are several ways to ease the stress of the selling process and maximize your real estate investment. Follow these key steps to put your Hamptons property on the right track for selling at the highest possible price.
1. Choose Your Real Estate Agency
Beyond having the best
global reach
of any luxury real estate brand with over 46 million visits to
SothebysRealty.com
and the most viewed real estate YouTube channel, Sotheby's International Realty delivers white glove service and the results to match. The company had its best year yet and produced a record-setting $204 Billion in global sales volume in 2021. Special partnerships distribute listings to the most relevant websites and portals worldwide and our proprietary Facebook platform creates robust social media campaigns. Bottom line, we drive more qualified eyes to your listing than any other real estate company.
2. Choose Your Real Estate Agent
With over 25 years experience and over $1 billion in total sales for Sotheby's International Realty, Dana Trotter was named among the company's top 20 producers in 2021. Ultimately, there's no shortcuts for experience. The Hamptons is one of the most competitive and expensive real estate markets in the country and with that territory comes a variety of egos and personalities. Real estate deals also require tremendous amounts of cooperation and Trotter prides herself on being a team player who can make deals happen with anyone and everyone. One of the key traits that sets her apart from other brokers is that she always work in her client's best interest. Exceptional service has always been a hallmark of the Sotheby's International Realty brand and it's the perfect fit for how Trotter conducts business.
3. Public Relations
Before a listing goes public, perhaps the property has a colorful history or a notable owner, architect, or designer that our exceptional public relations team can leverage to generate press coverage from a variety of leading media outlets. Sotheby's International Realty was the most profiled real estate company in the news with over 47,600 press mentions in 2021. Our PR team is amazing at securing press exposure for compelling properties to drive the real estate conversation in the news and position your property for sale.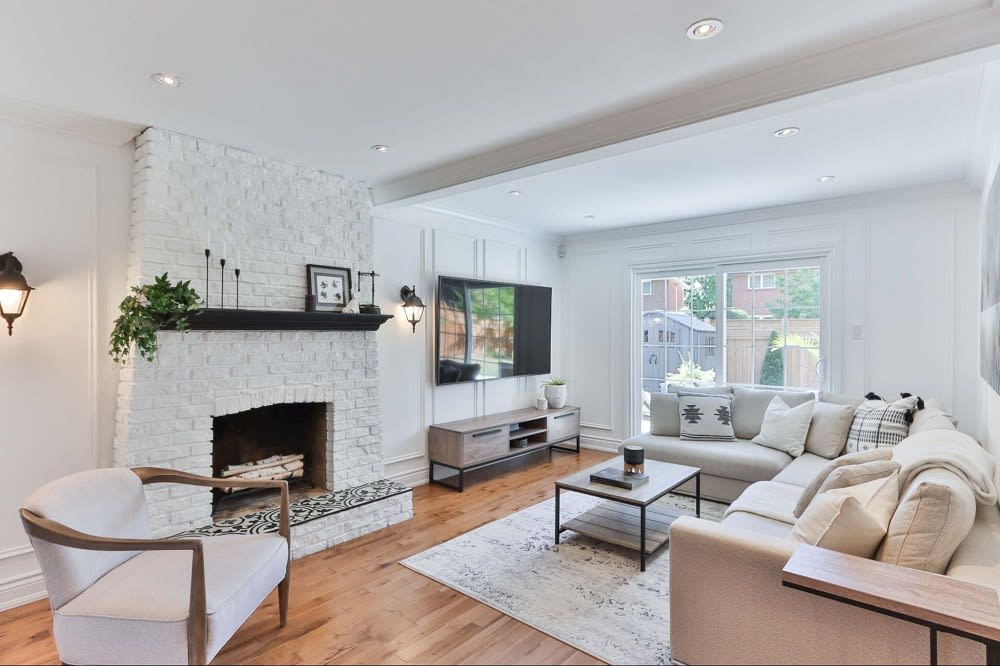 4. Presenting Your Home at Its Best
We capture and create compelling property photography and videography to show your property at its absolute best. We highlight the homes distinctive features with a curated portfolio of engaging images that will be used for marketing across platforms. While we have capabilities to use digital enhancements and renderings, it's usually best to photograph a home in the spring and summer seasons when foliage and landscaping are fullest.
5. Price Your Hamptons Home Appropriately
The pricing strategy may vary depending on the market conditions and inventory but the general rule of thumb is that a compelling property priced well will sell in due time. The latest
market reports
and a
comparative market analysis
(CMA) of similar properties will help determine the optimal price. Brand statistics demonstrate the importance of pricing the home properly from the start and avoiding the pitfalls of aspirational pricing. In 2021 with Sotheby's International Realty, there was an 81% chance of selling a property for the asking price within the first two weeks of listing when priced well. Proper pricing allows a listing to take full advantage of the heightened initial interest when it's new to the market and novel. The longer a property was on the market, the more likely it was to require a price reduction and sell below the initial ask.
6. Preparing Your Home For Launch
Prior to launching, it helps to clean and declutter the home and tackle any routine maintenance or landscaping to present the property in its best possible light. We have excellent service providers we would be happy to recommend. Larger projects like staging, painting, or renovating should be considered carefully because the initial investment does not necessarily translate to an increased sale price. In the Hamptons market, homes are sold as is and the land is greatest determining factor in the property value.
When seeking an exceptional real estate broker to assist in selling, buying, renting, or investing in the Hamptons, contact
Dana Trotter
.