The Hamptons and its hamlets from Southampton to Montauk boast colorful histories and are known for natural beauty, and luxury homes. The Hamptons (East of the Shinnecock Canal) are made up of two larger townships, Southampton and East Hampton that encompass the charming hamlet's Water Mill, Bridgehampton, Sagaponack, Sag Harbor, Wainscott, Springs, Amagansett and Montauk. If you're considering owning a home or summering in the Hamptons, the first order of business is figuring out which neighborhood is right for you. Between quaint villages, local farms, and the beach, there's something for everyone in the Hamptons. Let's explore eight of Hampton's most sought-after hamlets.
1. Amagansett
If you're looking for a casual, beach town to keep a low profile, then Amagansett may be just the place for you. This seaside community is located in East Hampton and is frequented by celebrity residents Paul McCartney, Scarlett Johansson, Sarah Jessica Parker, and Matthew Broderick. The hamlet is spread over 6.6 square miles and is known as one of the best-kept secrets on Long Island. This neighborhood features quite a charming main street and square with an array of shops and restaurants and quaint lanes to the beach lined with new and historic luxury homes.
Enjoy some much-needed rest and relaxation at Indian Wells Beach, undoubtedly the most popular beach in Amagansett. A favorite amongst locals, this beach requires a seasonal or day permit in order to park. After spending some time in the sun, grab a bite to eat at Rosie's or Amber Waves Farm Market and Cafe. Between the delicious local bounty and low-key scene, it doesn't take long to find a rhythm in Amagansett.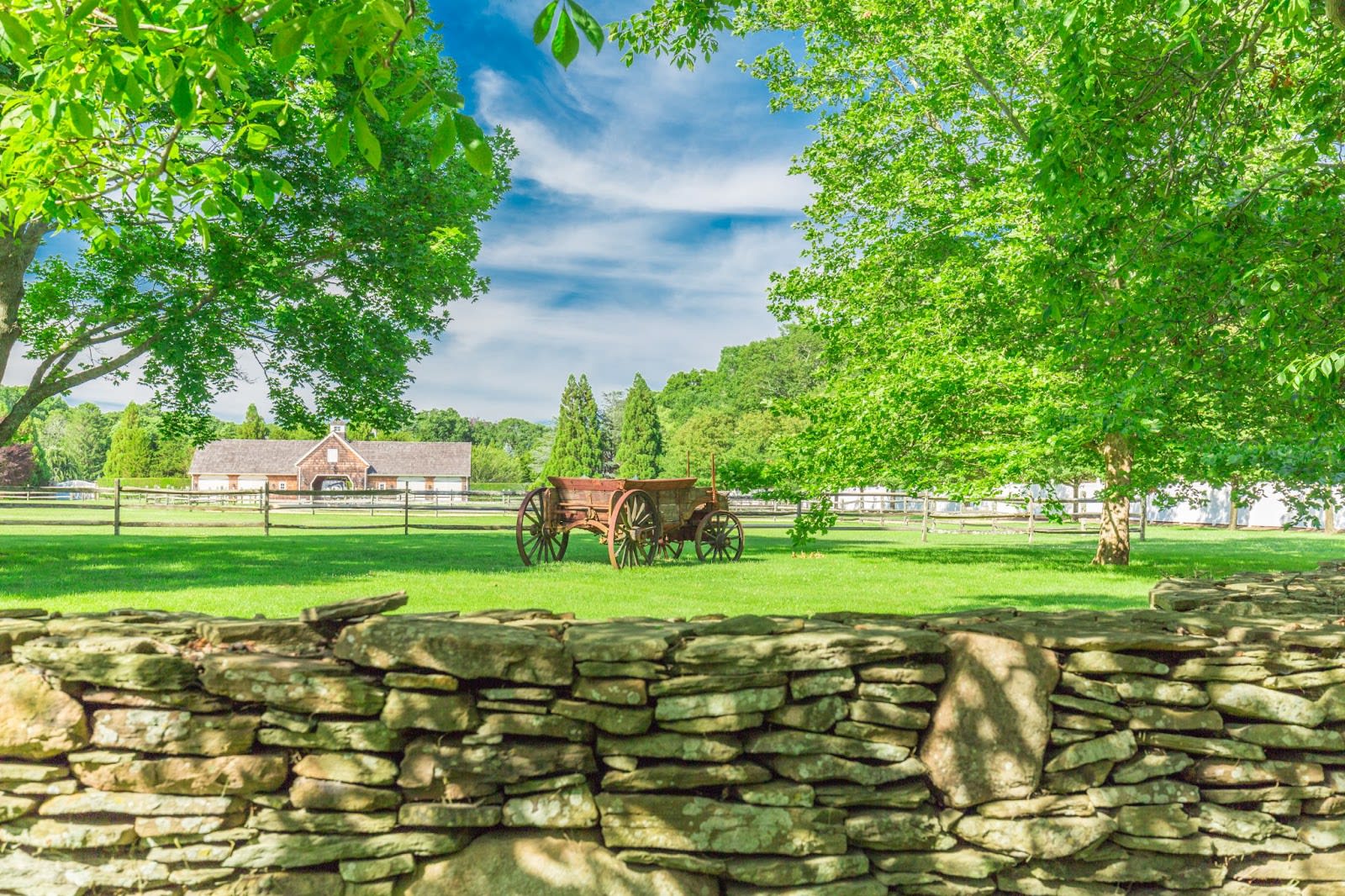 2. East Hampton
The town of East Hampton is located on the southern shore of Long Island and is home to pristine white sand beaches alongside the Atlantic Ocean. East Hampton comprises two villages, as well as five hamlets, and is a popular tourist community on Long Island. Its history dates back to 1648 smattering of preserved homes that showcase a multitude of eras and styles among the picturesque tree-lined lanes.
East Hampton Village has five well-loved beaches that require a Village Beach Pass- Main, Georgica, Wiborg, Egypt Lane, and Two Mile Hollow. If you would rather spend a day on the court than a day at the beach, check out East Hampton Indoor Tennis and Clubhouse for year-round racquet sports and family fun.
3. Bridgehampton
Famous for its equestrian scene, Bridgehampton was named for the bridge built across Sagg Pond in 1686. Today, the town is known for its abundance of horse farms, auto racing, and upbeat ambiance. Located in Southampton Town, the hamlet is home to approximately 1,400 residents. Bridgehampton is a lovely place to spend the day. Immerse yourself in local and natural history at the South Fork Natural History Museum, which offers exploration and discovery for children and adults of all ages. Visit the Long Pond Greenbelt Nature Center and hike the surrounding preserve and trail network.
If you're looking for a bistro experience with local fare, grab a table at
Almond on Main Street and Ocean Road. Established in 2001, Almond is a refined bistro situated in a 100-year-old historic building. The menu offers farm-to-table cuisine in an elegant, yet comfortable setting. Another local favorite is Bridgehampton Inn Restaurant, which offers a seasonal menu crafted with the best available, locally-gathered ingredients. If the weather permits, consider enjoying your meal on the private patio with scenic views. You can also enjoy a book a room at the Bridgehampton Inn or shopping for kitchen wares in Loaves and Fishes Cookshop next door.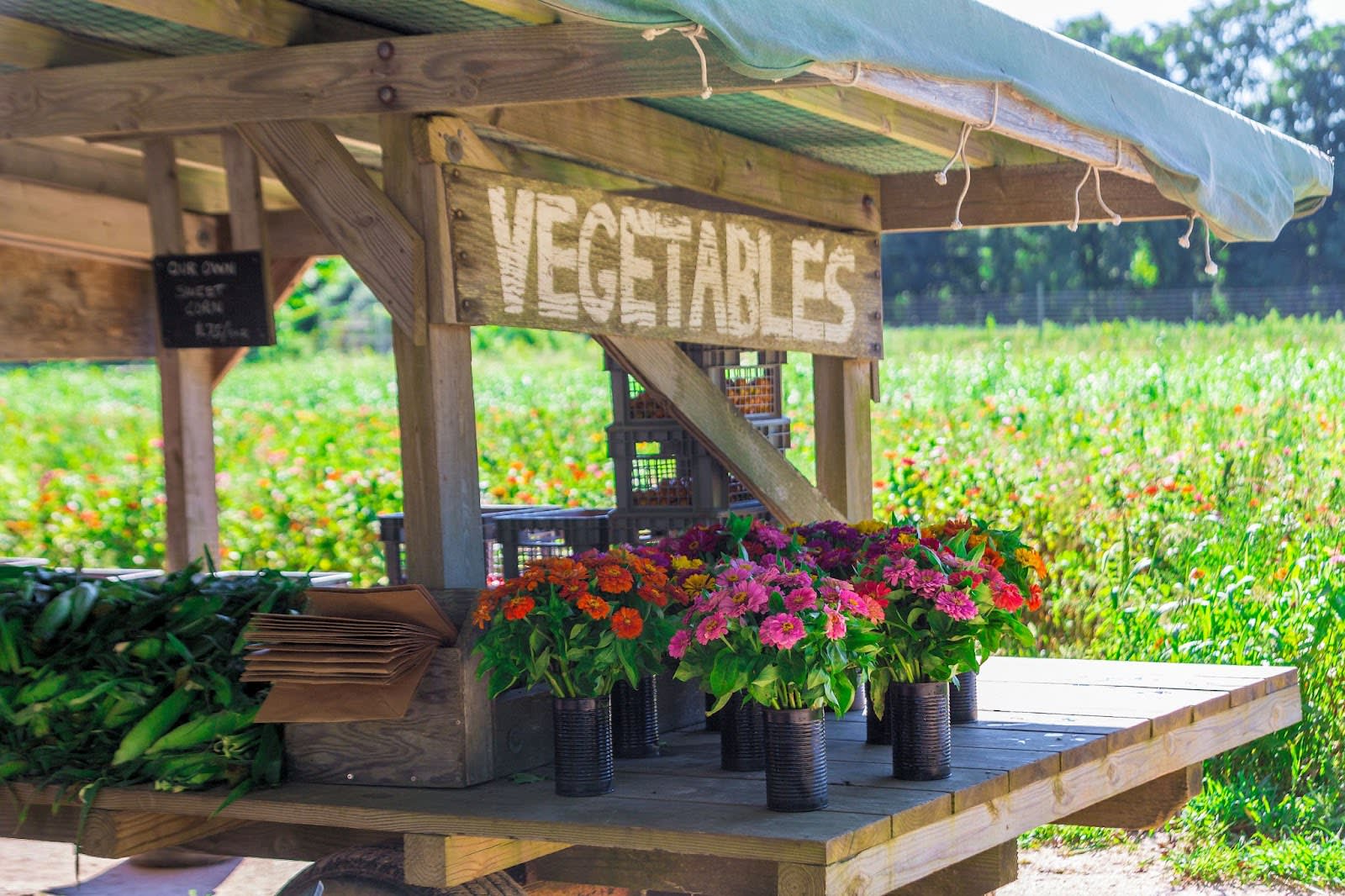 4. Sagaponack
Renown for farming and named with the Shinnecock Indian Nation's word for potato, Sagaponack began in 1656 when Josiah Stanborough built its first home. The desirable combination of farm field vistas and beach vibes made Sagaponack the most expensive zip code in the United States in 2009. A handful of notable authors including Truman Capote, Kurt Vonnegut, and George Plimpton once frequented Sagaponack. Although Sagaponack is the most rural of the Hamptons towns, Wolffer Estate Vineyard Wine Stand is the place to be on Friday and Saturday for a gorgeous sunset, wine, and music.
5. Southampton
Dating back to 1640, Southampton is New York's first English settlement. It has been a summer favorite for city dwellers since the late 19th century and remains a highly-desirable Hamptons destination. If you want to learn more about the history of the area, go to the Southampton Historical Museum. This expansive museum comprises 12 structures, including an 1834 mansion, schoolhouse, barn, and shops. A historic gem, this town offers seven miles of beautiful beaches, including the nationally-ranked Coopers Beach. This secluded beach is a great place to kick back and relax, offering both chair and umbrella rentals. Additionally, Agawam Park overlooking Lake Agawam is another great spot to take advantage of sunny, warm days. The park features an impressive playground, picnic tables, and ample green space. The downtown district is lined with a multitude of local boutiques, arts, and cultural institutions, restaurants, and retailers.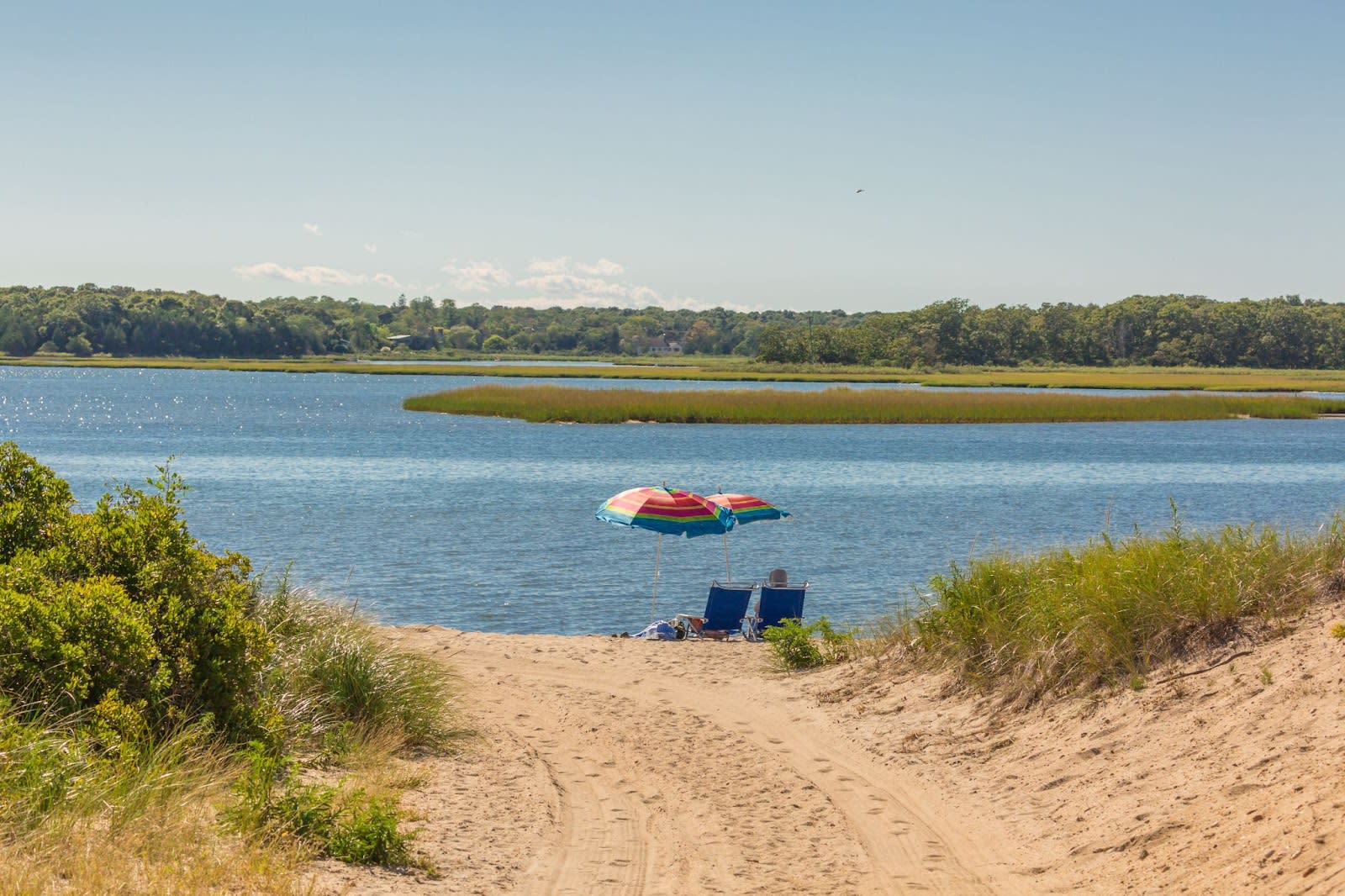 6. Springs
Located in the town of East Hampton, Springs has a population of nearly 7,000 residents. Once a sleepy hamlet and artist retreat in the Hamptons, Springs has captured the hearts of notable artists as Jackson Pollock, Lee Krasner, and Willem de Kooning. This is in large part due to the stunning local landscape and the idyllic, postcard-perfect harbors that dot the coastline. Learn more about the history of the area by visiting the Pollock-Krasner House. Be sure to swing by the Springs General Store, which serves as a hub for the community, and offers decadent sandwiches, coffee, and treats. Don't forget to browse the old-school candy counter.
7. Water Mill
Located between Southampton and Bridgehampton, Water Mill is a small enclave with a vibrant arts community and a variety of luxury homes and landscapes. The environment is a mixture of waterfront, farms, and hilly woodlands, making it possibly the most diverse geographical area in all the Hamptons. This enables residents to find a landscape that best suits them. Get your caffeine fix at Hampton Coffee Company, a cozy shop that offers coffee, baked goods, and lunch. Established in 1994, this coffee shop is the perfect spot to catch up with a friend or spend a quiet afternoon reading. Spend a relaxing afternoon strolling through the Parrish Art Museum or indulge in a spa day at Shou Sugi Ban House.
8. Wainscott
Cross Town Line Road into East Hampton and the charming hamlet of Wainscott, a beachy throwback where original farmhouses, some from the 1700s, dot Wainscott Main Street. Continue down the aptly-named Beach Lane which leads to Wainscott Beach and the iconic Kennedy House "Kilkare", as seen in Eternal Sunshine of the Spotless Mind. For the best sandwiches on the East End, don't miss Breadzilla.
9. Montauk
Nestled on the easternmost tip of Long Island, Montauk is filled with unobstructed views of the ocean and a naturally luscious setting. Once a sleepy fishing village and surf outpost, Montauk now boasts a vibrant year-round community with a famed dining and nightlife scene. Surrounded by water on three sides, the town is a boater's paradise and home to state-of-the-art marinas. It also is home to an active fishing fleet delivering a fresh catch daily. Needless to say, Montauk is a paradise for outdoor enthusiasts and offers endless ways to escape into nature. Residents and locals alike can take advantage of walking dunes, miles of trails for hiking, biking, and horseback riding. Golfers can book a tee time at the top-notch 18-hole public golf course, located in Montauk Downs State Park. In addition to the golf course, the state park also offers a driving range, six championship tennis courts, a swimming pool, and a wading pool for children. After a fun morning in the sun, you can head over to the clubhouse and grill room for breakfast or lunch.
While in Montauk, be sure to visit the Montauk Point Lighthouse, which is the oldest lighthouse in the entire state. Construction of the lighthouse began in 1796 with authorization of the Second Congress, under President George Washington. This historic landmark provides a glimpse into the area's fascinating history.
Looking at homes for sale in the Hamptons?
If you're exploring homes for sale or rent in the Hamptons, contact Dana Trotter. As one of the Hamptons' most sought-after real estate agents, Dana serves a wide area from Southampton to Montauk and is an expert in inventory from historic Bridgehampton farmhouses to new construction in Sagaponack. Her 25 years of experience and local savvy are the perfect ingredients to help you find your dream home. Contact Dana and her team today!